Women in AppSec @ AppSec EU 2017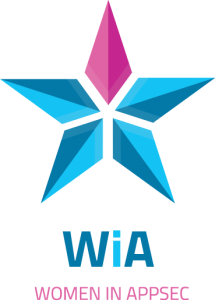 Monday
Tuesday
Wednesday
Thursday
Friday
Training Courses
Main Conference Talks
Schools Outreach
University Challenge
Capture The Flag
Adults Outreach
OWASP Project Summit
Sponsor Exhibits
WIA & WWC Networking Event
Social Event
Activities and Arsenal
Lightning Talks and Training
Conference Dinner
WIA Breakfast
Women in AppSec
Women in AppSec is kicking it up a notch at AppSec EU 2017 and we want YOU to join us! Make sure you stop by during the week to check out our events and to learn more about the group.
Monday, May 8, 2017
Networking Session
On Monday 8th May at 7pm in the Waterfront Conference Centre, we will have a group of mentors each give a brief talk about their experience followed by an "unconference" event. During the "unconference" event, we will break into groups to discuss popular technical topics. This will be a fantastic opportunity to engage in mentoring relationships and hear from women in the field. You can
sign up for this free event on Meetup.com
Thursday, May 11, 2017
7:30-8:45 a.m.
Mentoring Breakfast
Join us at our pre-conference WiA breakfast in the Waterfront Conference Centre at 7.30am on Thursday 11th May. A light breakfast will be provided for table discussions on various topics. This will also be a second opportunity to chat with anyone you didn't get to during the Monday evening event. Details to register for this event will be available soon, it will also be free to attend.
Let us know if you're interested in joining us!
https://docs.google.com/forms/d/e/1FAIpQLSfy0qx9hnkJiCiceeUDmaq78i9aYXeGsHNv9B95Z_ZeN5Z_KA/viewform
Not sure if you're interested yet? Provide your email address for updates as they become available.
https://docs.google.com/forms/d/e/1FAIpQLSc2DYBKcGzESX6U8-Syohqvm_g7bLLyTBPaw5E7sUj5KO3O4A/viewform
We look forward to seeing you at AppSec EU 2017!
Meet the EU WIA planning team
Michelle Simpson

Security Consultant at NCC Group

Claire Burn

Field Applications Engineer at Titan-IC

Cathy Hall

Principal Consultant at Sila Solutions Group

Owen Pendelbury

Manager Cyber Risk Services - Penetration Testing @ Deloitte

Zoe Braiterman

Business Studies graduate from Drew University

Wendy Istvanick

Object Tactician at ThoughtWorks

Fiona Collins

IT Security Engineer, Staff at Qualcomm

Bev Corwin

Director of Technology at DDC

Loredana Mancini

Chief Operation Officer at ITWAY

Emily Verwee

Online Project Manager at The Arc of the United States

Tiffany Long

Community Manager at OWASP
About Women in AppSec
WIA launched in 2011, and this year it became an official committee of OWASP. The purpose of the Women in AppSec (WIA) committee is to develop leadership, promote active membership and participation, and contributions by women in application security professional communities, globally and locally.
If you're interested in joining the WIA committee sign up for our email list for invites to meetings and other updates:
https://lists.owasp.org/mailman/listinfo/appsec_usa_women_in_security